So it turns out that the Hotel Adlon wasn't the only thing 5 star about last week's App Promotion Summit. Back in Berlin for the first time since 2013, it was a truly stellar affair and Team Glispa was there to soak up the atmosphere, insights and awards at what remains one of the mobile industry's most intimate and anticipated events of the year.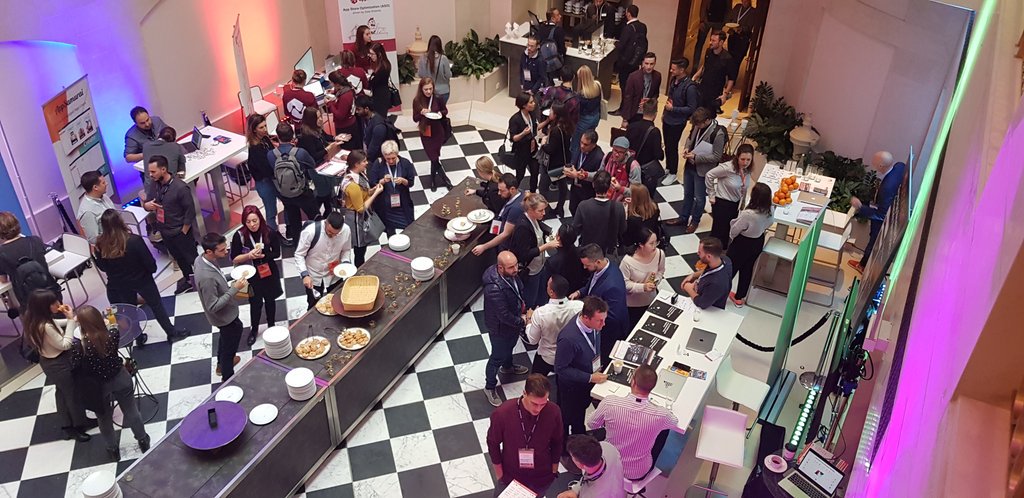 With such a jam-packed schedule, we couldn't cover everything from Thursday in this article – but what we have done is put together our best bits from the show, which you can check out below.
A perfect way to close 2018
Idyllically placed next to Brandenburger Tor, the conference brought together 400 experts from across the mobile app space. The main conference room of the stunning venue hosted quick-fire talks and panels discussions, while those looking for a more in-depth take on the latest trends could join the two workshop rooms.
The 2018 agenda focused on new strategies for driving mobile app growth and throughout the day touched on critical topics everyone in the industry always wants to know more about: user acquisition, engagement, retention, programmatic, analytics and creativity.
"The role of marketers in an automated world" was a particularly interesting session from Google's Mobile Apps User Acquisition Lead, Eliaz Le Peuvedic. Machine learning is becoming increasingly disruptive in the ad tech landscape and the presentation's insights on finding the sweet spot between humans and AI sparked a lively debate. The Engagement Panel on "How to create great app user experiences" was another highlight, with six app marketers taking to the stage to share their tips on retaining users – looking at key metrics from different angles, investing in audience segmentation and monitoring web to app behavior were some of the main takeaways here.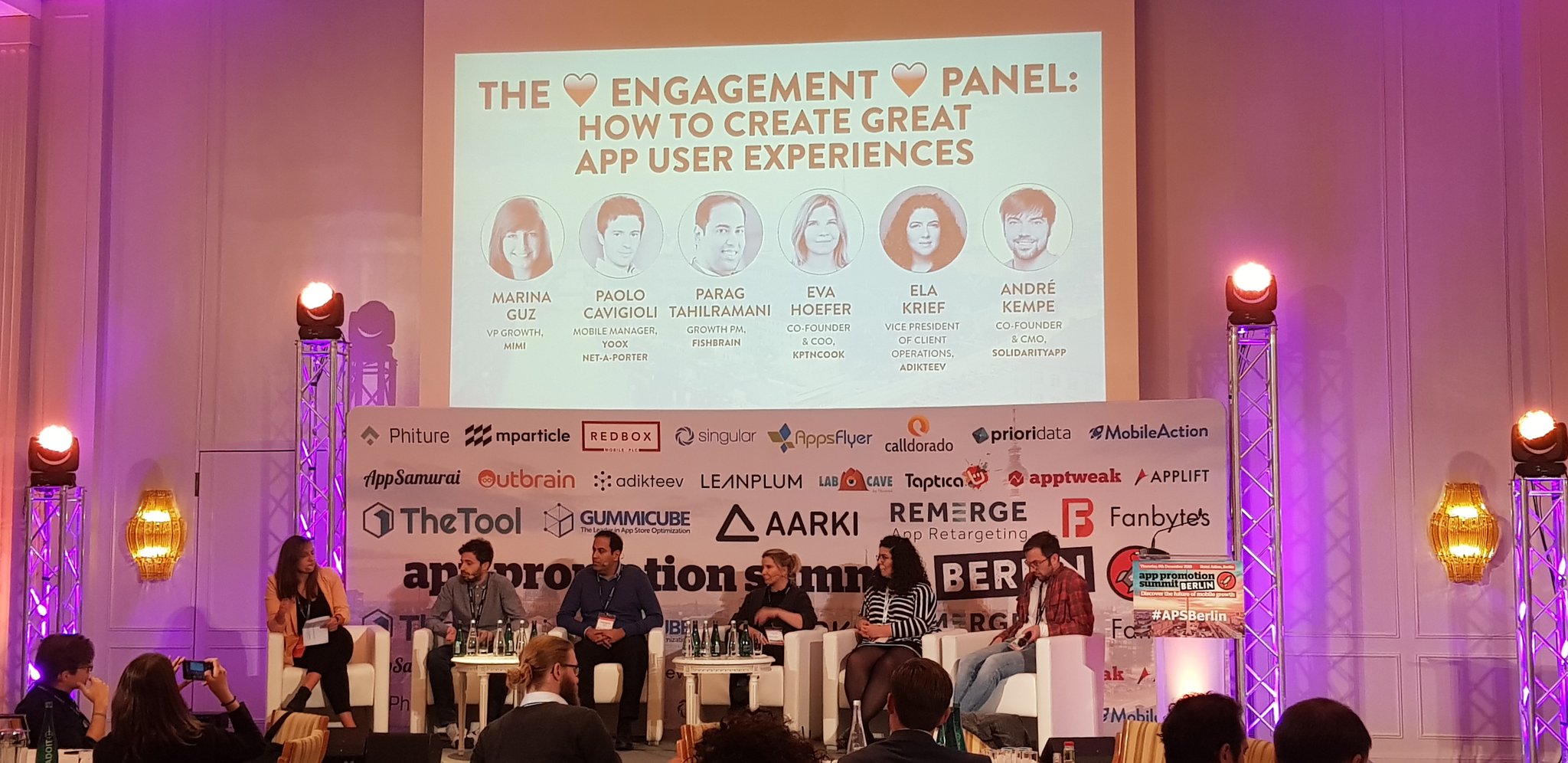 What we heard
Content is still king
The importance of strong content marketing for apps became a massive talking point at last year's conference, so it was really no surprise that it was given priority at APS 2018.
The notion of educating users instead of directly advertising to them was something that found its way into most of the conversations we were part of. While paying for native ads is an extra step in the marketing funnel, a lot of companies have discovered that when reading a blog, people are much more likely to click on articles as opposed to banner ads.
As Sandra Wu, Digital Marketing Manager at Blinkist noted, by avoiding clickbait content and producing quality copy that relates to the product being sold, app marketers will increase their chances of attracting users with a high lifetime value (LTV). Simon Alfter, Senior Content Marketing Manager at Clark, mentioned that with informative material, there's still a real opportunity to reach those on the lookout for new services and ensure only pre-qualified leads install an app.
Time to get creative
The value of producing exceptional creatives popped up as well. From what we could tell, there was a consensus that attention grabbing graphics are essential for branding and can significantly boost everything from App Store Optimization (ASO) to the performance of interactive and playable ads.
Experimentation
How can apps stand out? Well, they can do something completely different. That was the advice from AppTweak's Head of Product, Marie-Laure Cruyt, when discussing best practices for ASO. She stated that it's vital to constantly try new things and discover what works by looking at the results. Experimenting with keywords, descriptions and visuals is likely to bring success.  Google and Apple are always changing their algorithms, so what was effective 3 months might already be outdated. Wise words that we feel can be applied for multiple aspects of the app marketing world, from retargeting to creatives.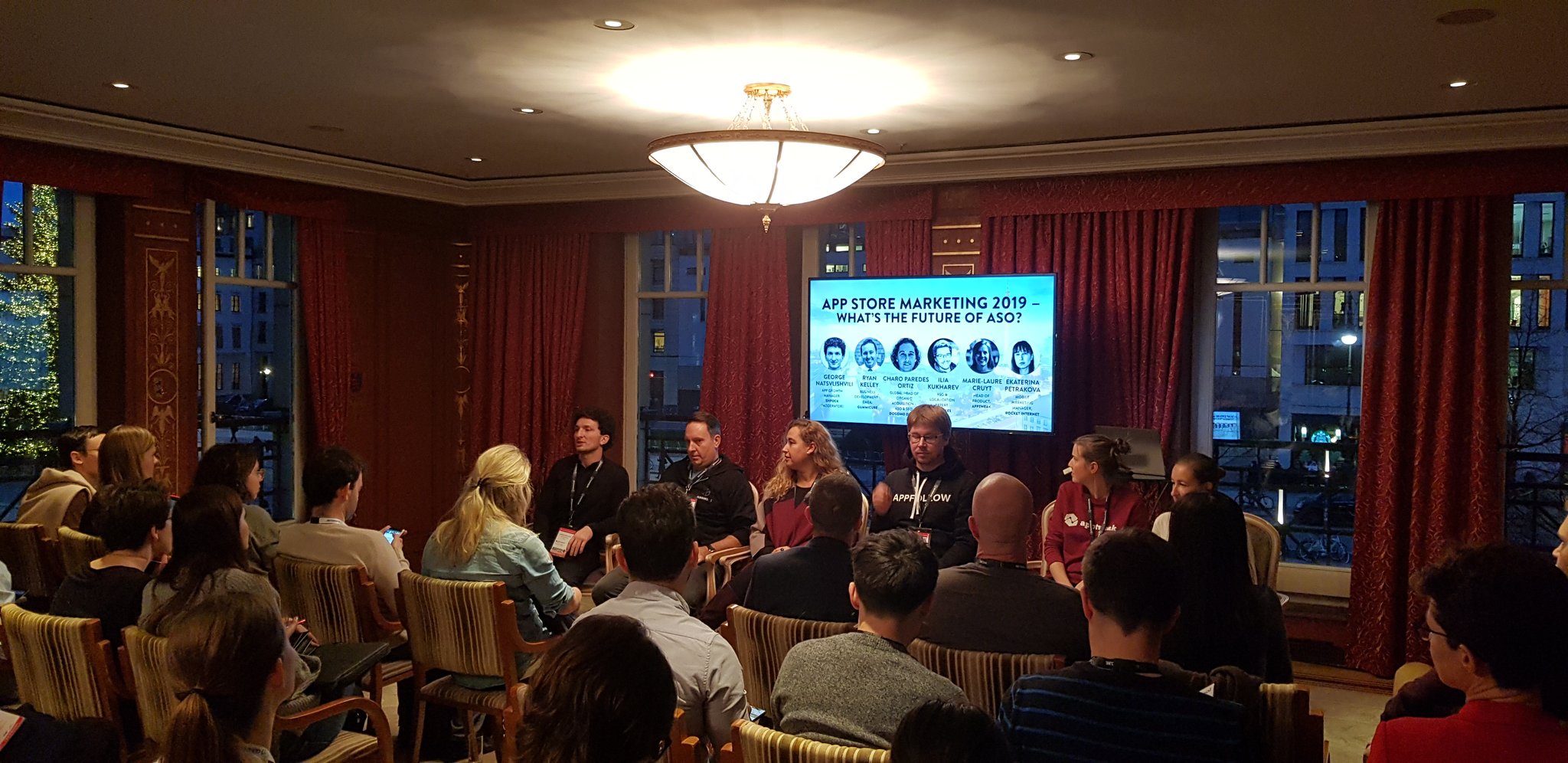 But don't just take our word for all this, watch the video below to hear from other experts at the conference. Check out Lorenzo Rossi, Head of Marketing at Free2Move, and Sira Ruedeeniyomvuth, Partnernship and Influencer Marketing Manager at Blinkist, as they chatted with our very own Luca Mastrorocco, VP Global Sales. Find out more about the event and what to look out for in 2019:
And the award goes to…
To round off an amazing day, we were delighted to take home first prize for the "Best Paid User Acquisition Campaign" at the App Growth Awards.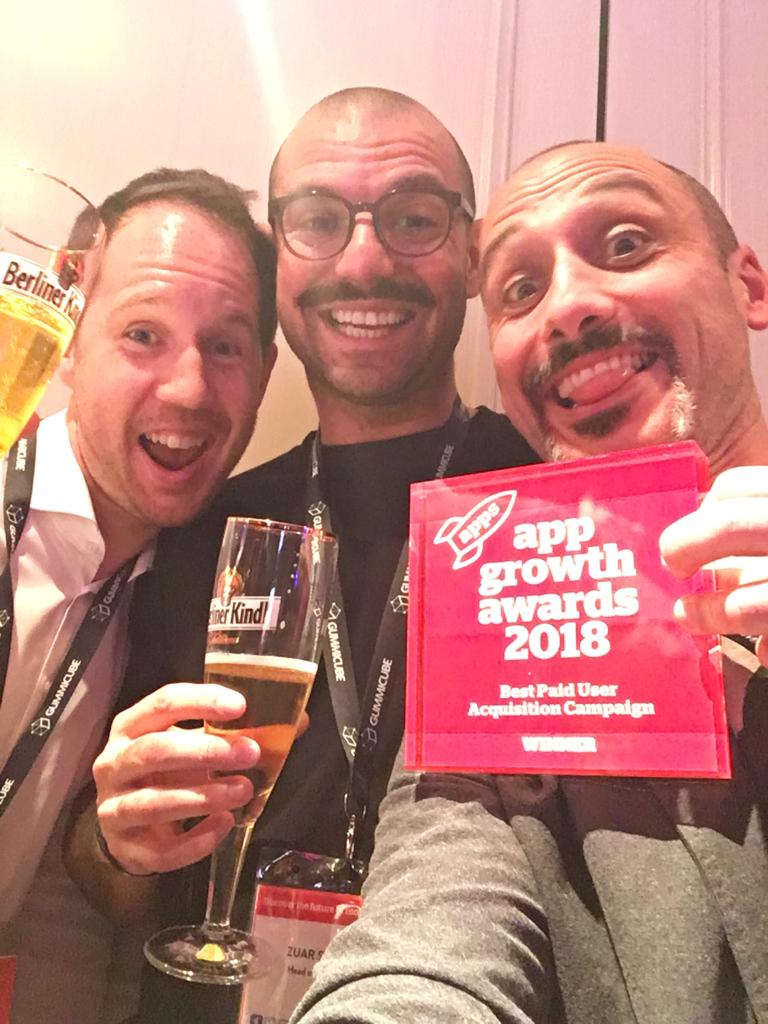 Earlier this year, we teamed up with FTX Games to acquire more users on social media for their newest game release, Narcos: Cartel Wars. You can read all about how this mission became a success in our dedicated case study.
Congratulations to all of the other winners from the evening's ceremony and thank you to our partners for a fantastic 2018.
---